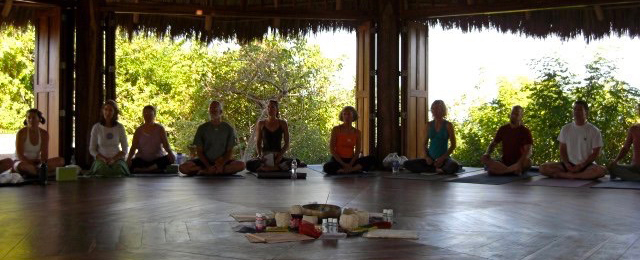 Retreats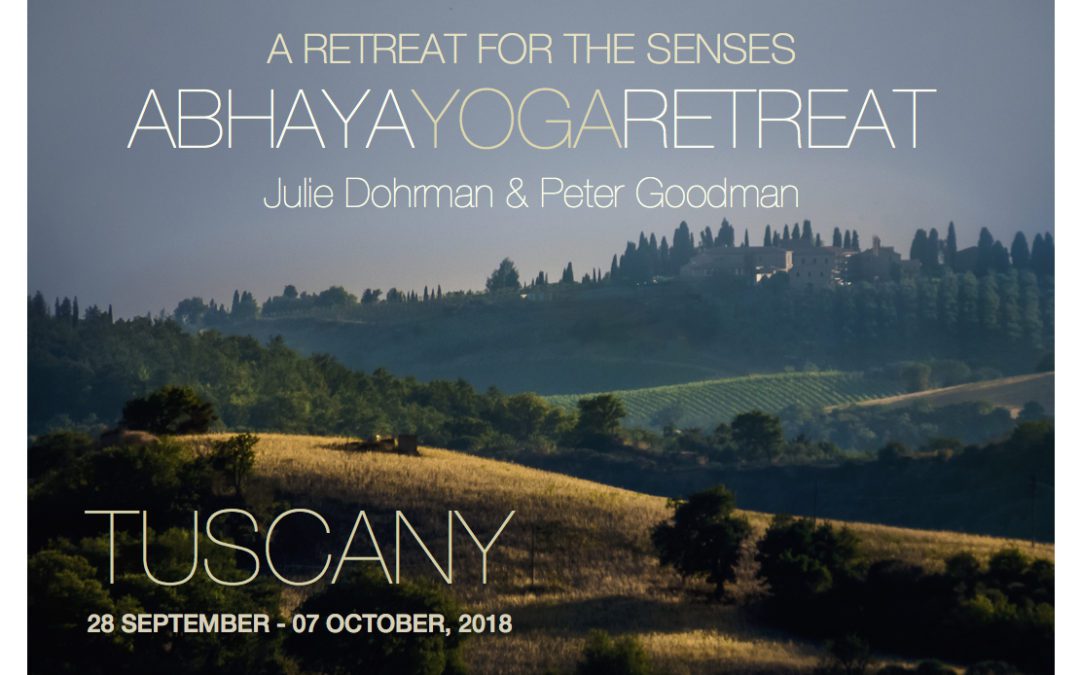 A RETREAT FOR THE SENSES
SEPT 28th – OCT 7th, 2018
MONTE AMIATA · TUSCANY · ITALY
Join Julie and Peter for a luscious, spacious, and serene 10 day yoga and more retreat, just for you.
Set in the heart of Tuscany, cradled between medieval hilltop towns and surrounded by woodlands, vineyards, olive groves and mountain streams. A private haven ideally suited to creative exploration and spiritual practice: with its spectacular views and untouched landscapes, it imparts a real sense of freedom.
The Tuscan Countryside provides the perfect environment to open and revel in the five senses. To listen, To see, To touch, To smell, and To taste are all gifts of this embodiment. Peter and Julie will guide the students into deeper relationship with the five senses utilizing the practice of Yoga asana, breathwork, and meditation as a framework for exploration. We let the practices become a bridge to the senses so we may feel even more attuned and alive.
The rich land, nourishing food, and fragrant air offer the backdrop to a full experience of what it is to be awake and alive. What an incredible opportunity to dive into yoga and life in the most beautiful places on earth.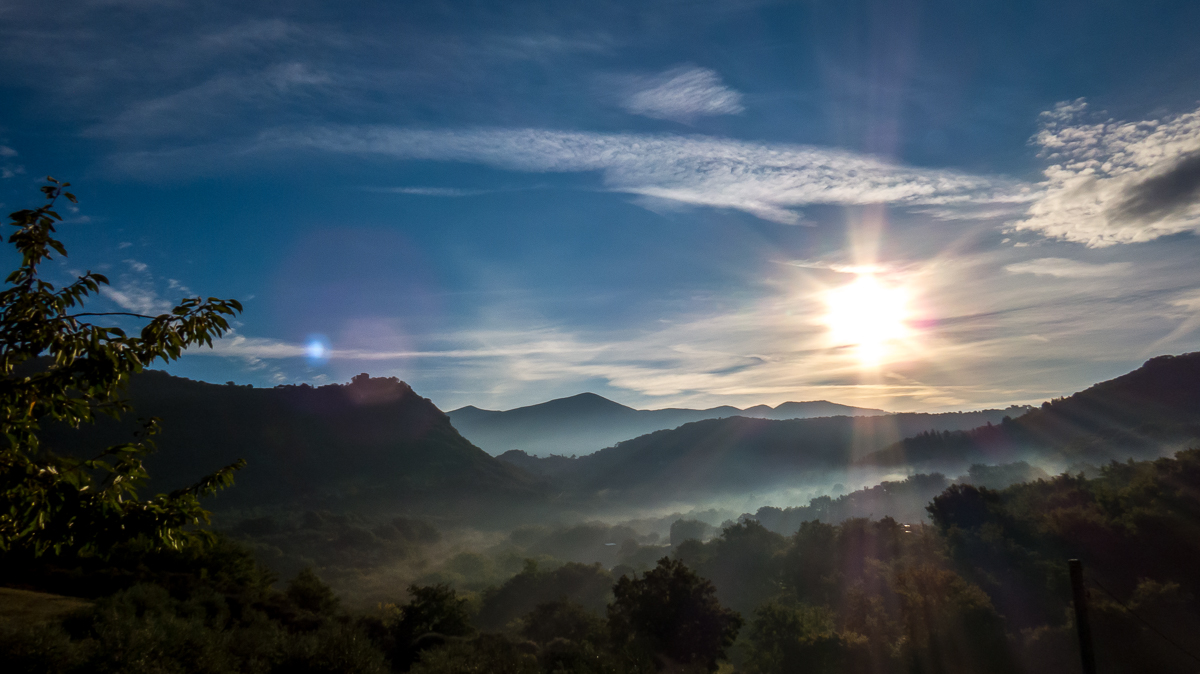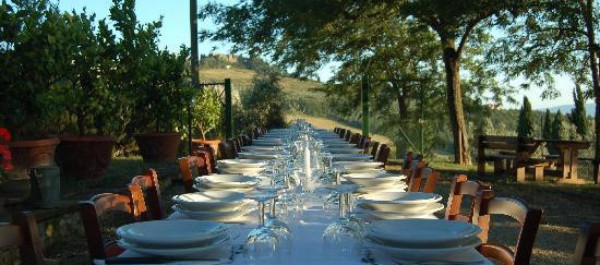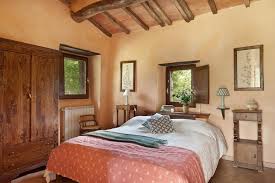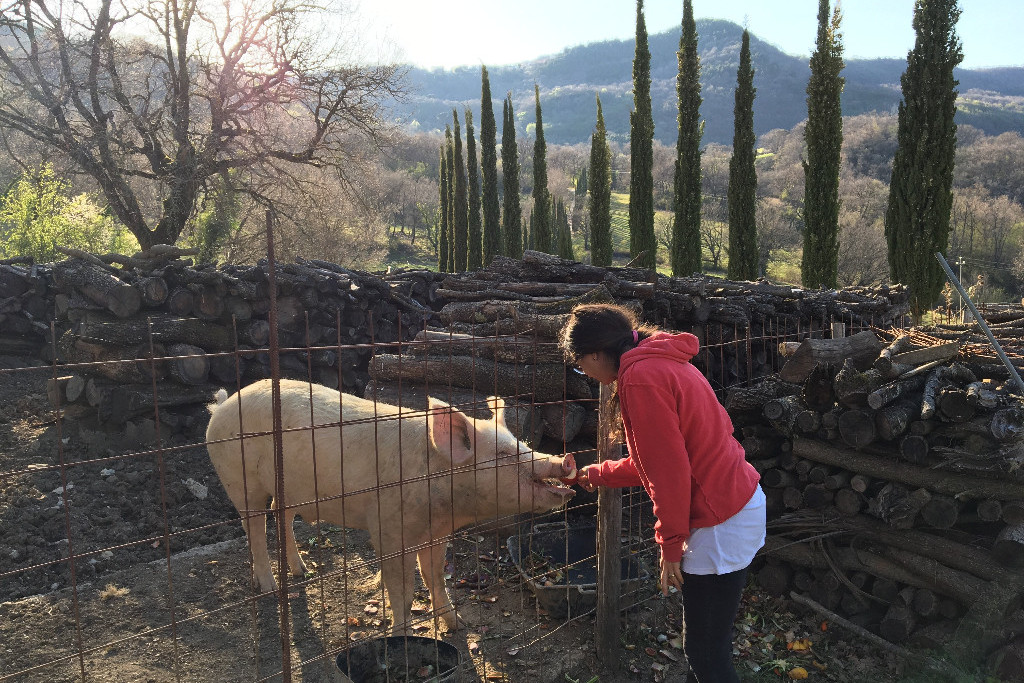 Mornings will begin with early meditation and breathwork surrounded by the fresh, cool air. A light breakfast of coffee/ tea and fruit is available in the early am. Prior to Brunch, Peter or Julie will lead an active asana class that will include dynamic poses and flow to get the blood moving and the heart open. Enjoy an incredible feast for the senses after yoga practice prepared by the Tuscan chefs. The afternoons will be filled with sight-seeing, alternating with days of afternoon quiet/ restorative and rejuvenating yoga practice. Dinners held on site, prepared to perfection, in the style of simple and delicious Tuscany are sure to bring great joy to the palette. Students will have plenty of freedom and time to explore the magical land of Tuscany while being provided with a full experience of wellness, and heart-mind-body connection and centering.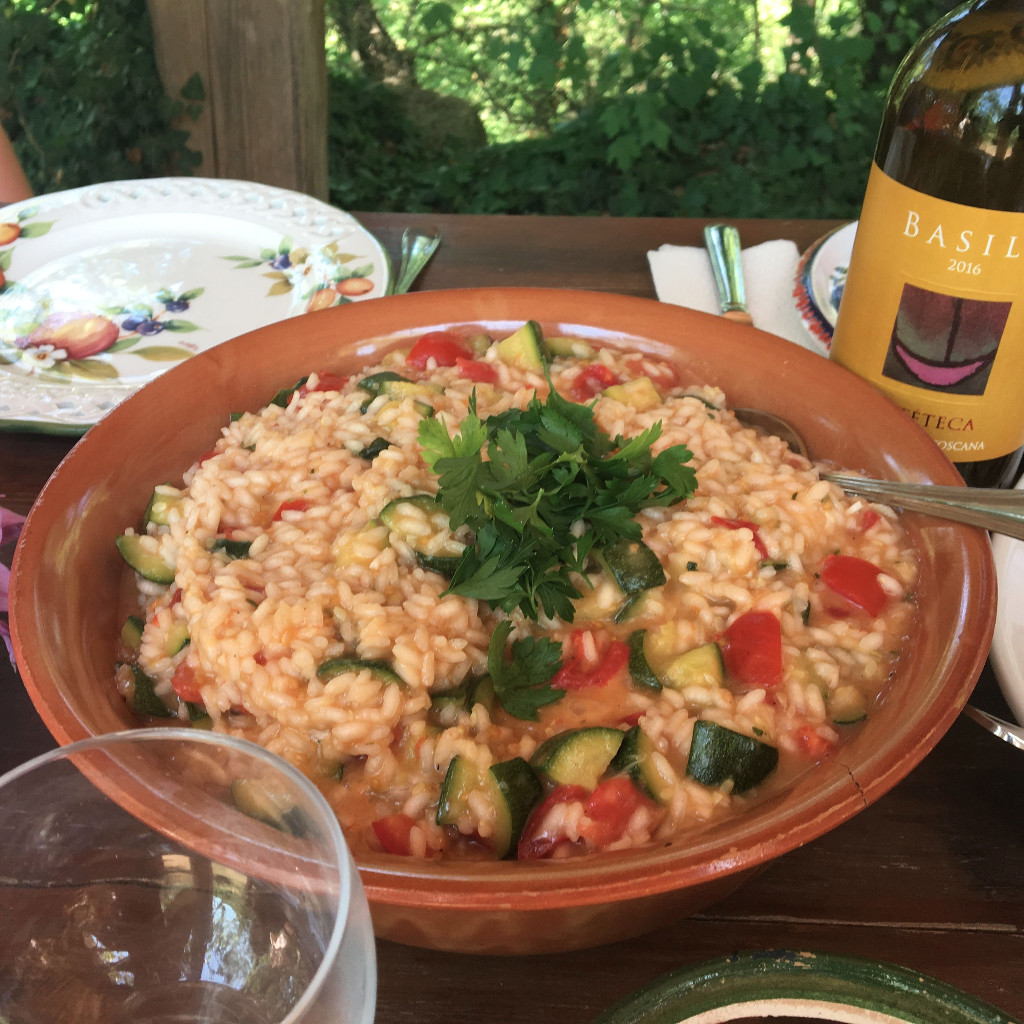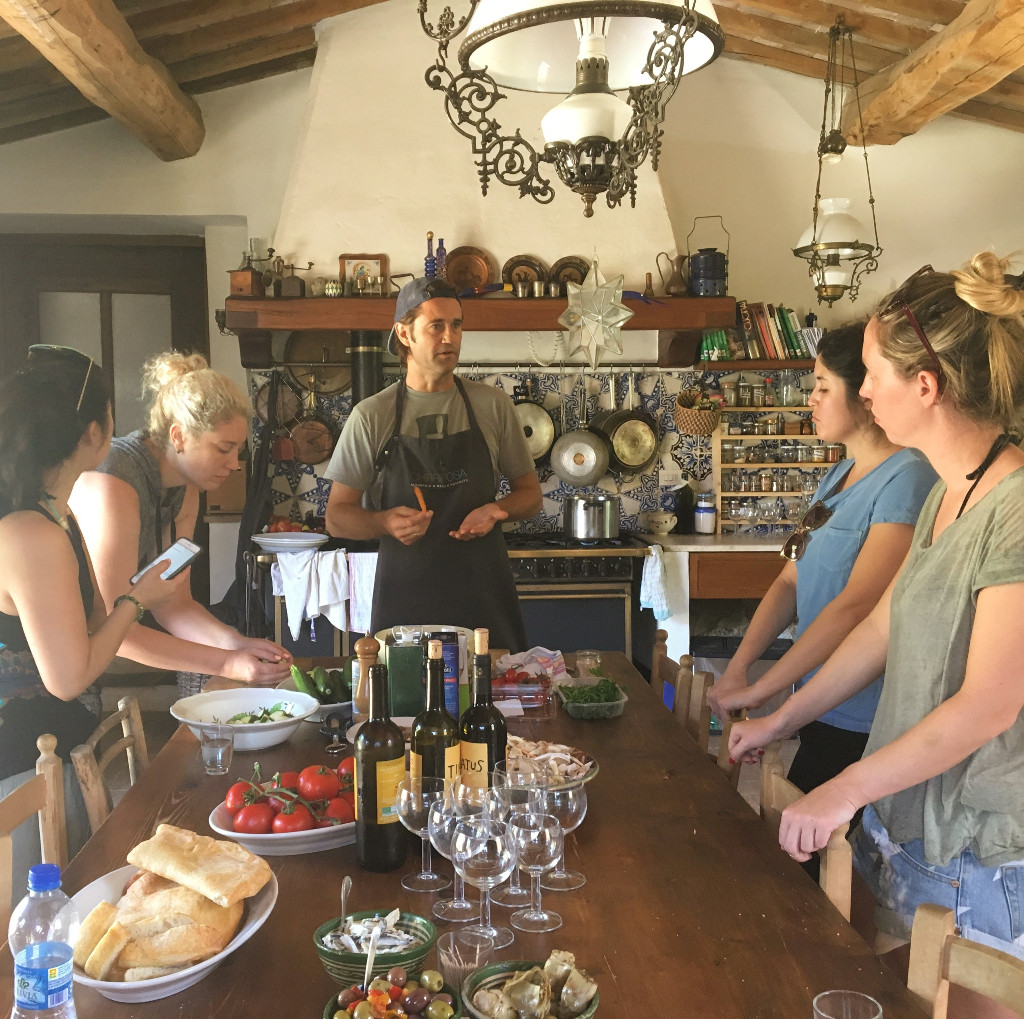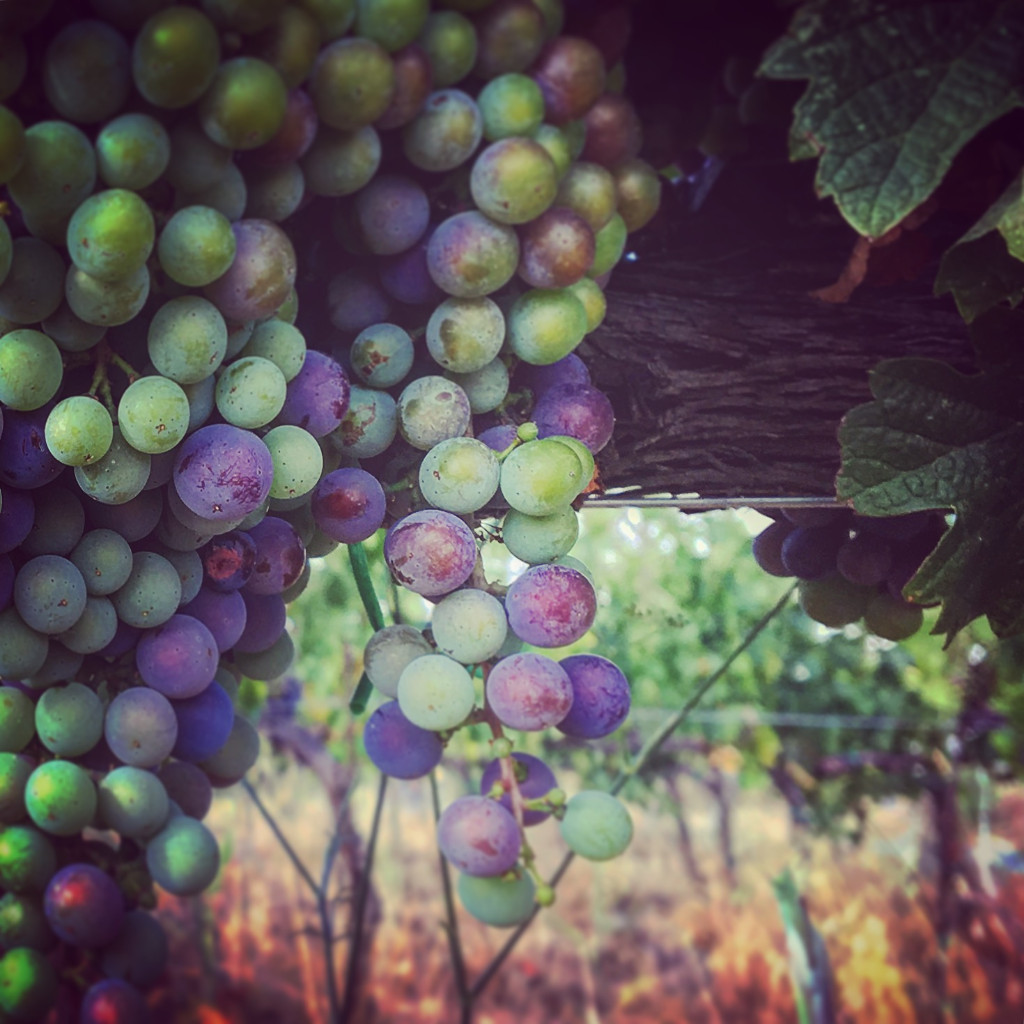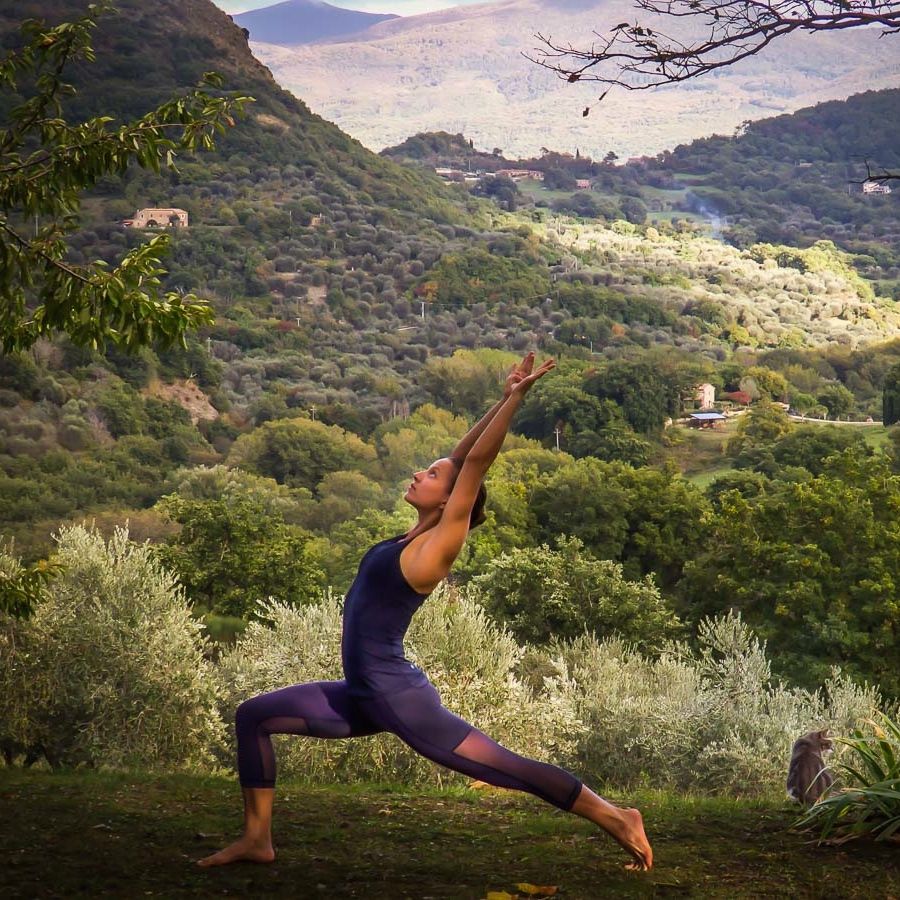 We offer this to you for your heart's journey, set in magnificent Tuscany where the pace of life is slower, and focused on the appreciation of quality of living, in harmony with the world around you. Leave this unforgettable 10 Day Tuscan Retreat with a new vitality and energy for your life, work, and relationships!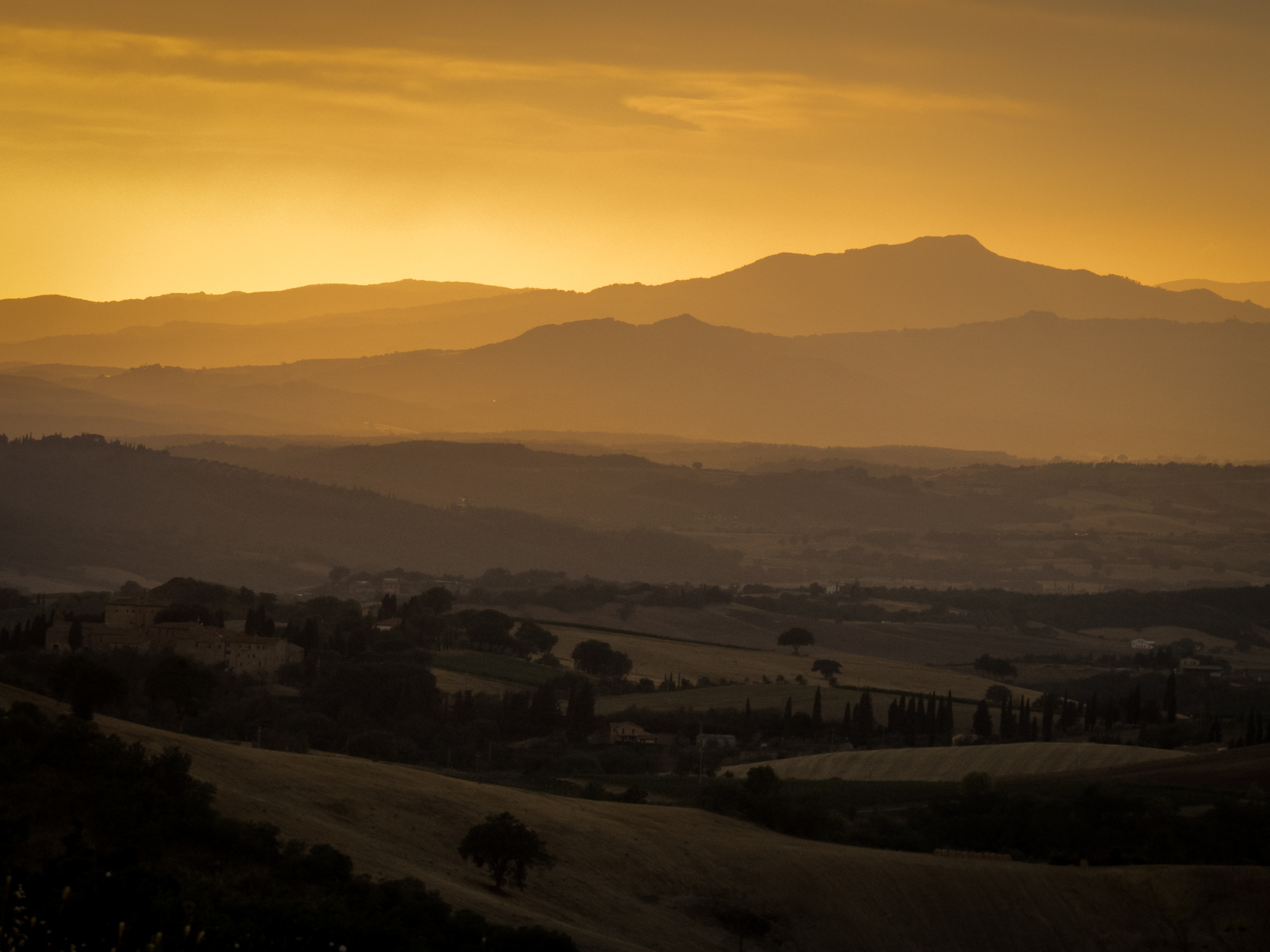 EARLY BIRD PRICES
(per person)
SHARED ACCOMMODATION
$2300 'dorm' occupancy with shared bathroom
REGULAR ROOMS
$2950 double/twin with private bathroom
$2500 double/twin with shared bathroom
$3650 single occupancy with private bath
$2950 single occupancy with shared bath
SUITES and COTTAGES
$3300 double occupancy with private bath
$3950 single occupancy with private bath
EARLY BIRD ENDS 01 MAY 2018
ADD $300 ONTO ABOVE PRICES
INCLUDED:
Group transfer between Rome and Tuscany
2 nights in Rome on arrival & departure
7 nights private Tuscan villa accommodation
Daily yoga classes and meditation
3 traditional Italian meals per day
Local organic wine and liquors with meals
Wine tasting and visit to award winning vineyard
Group excursions to nearby towns & villages
Italian cooking demonstration
Added staff gratuity
NOT INCLUDED:
International flights
Transfer from airport to hotel in Rome
Lunch and dinner in Rome
Entrance and guide fees
Alcoholic beverages outside of mealtimes
Just $500 deposit to reserve your spot!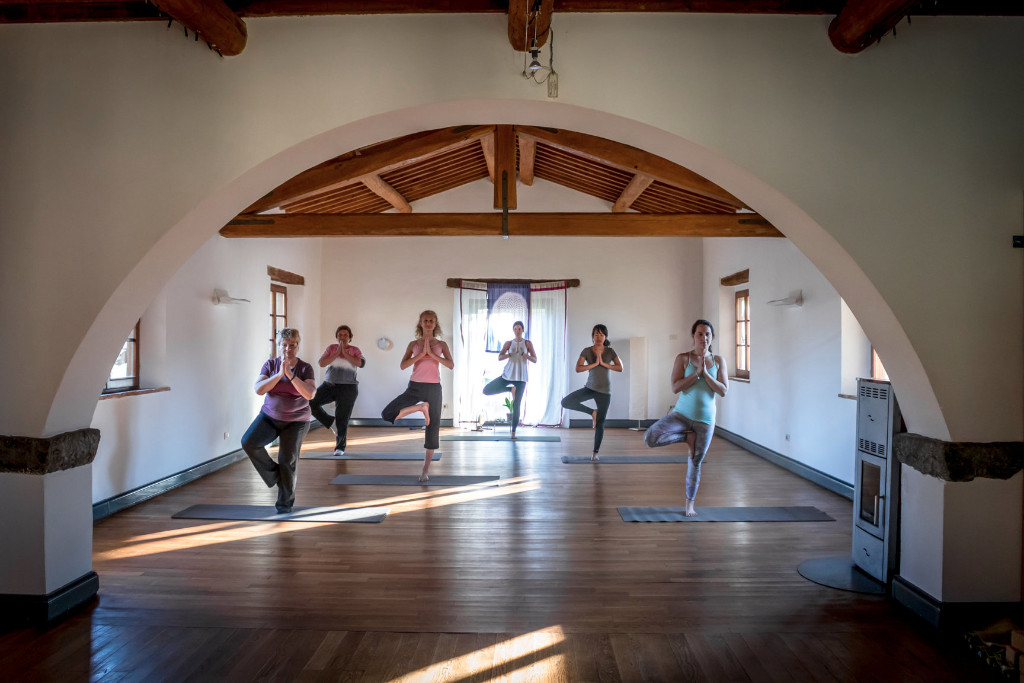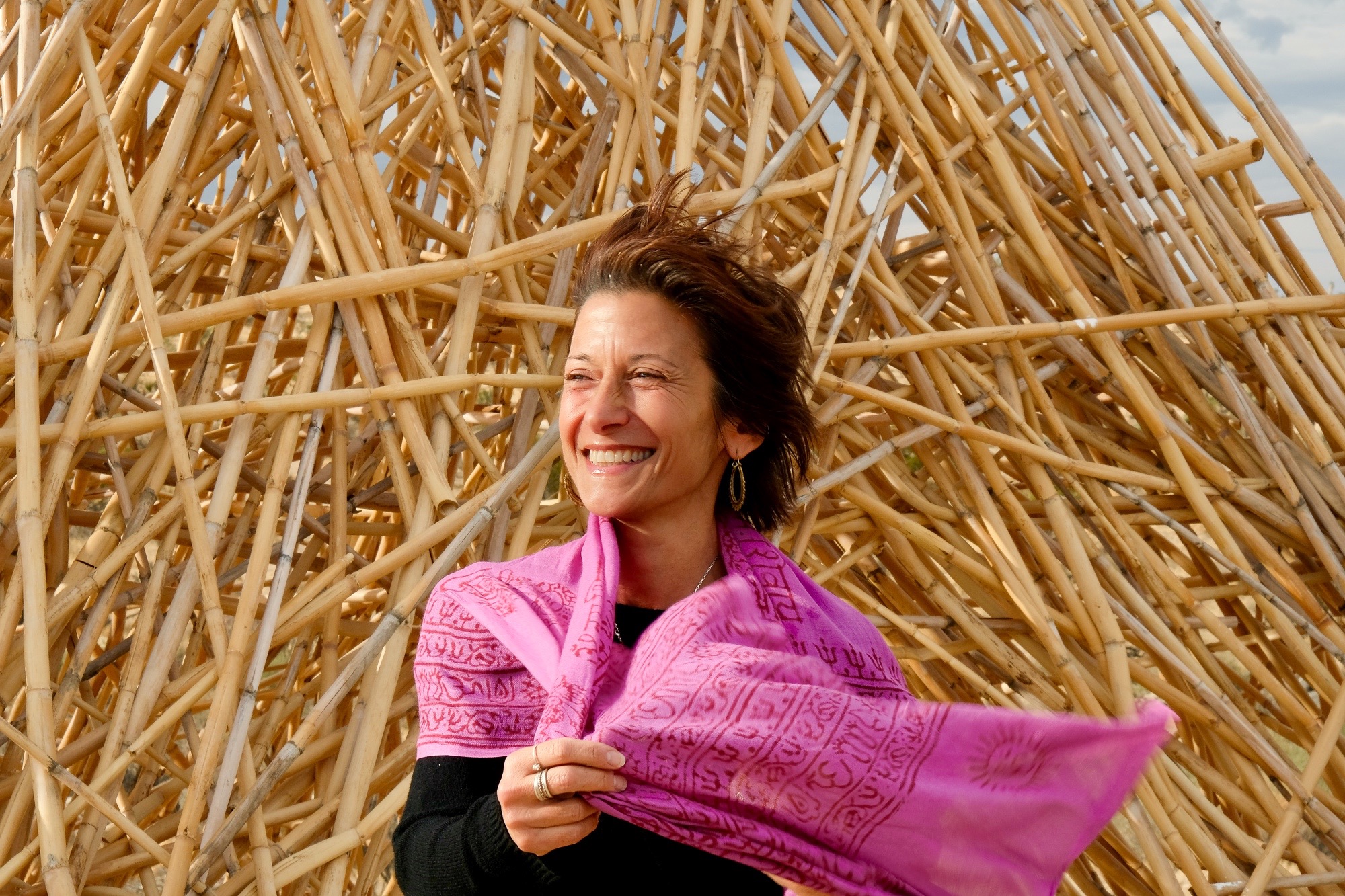 Julie dohrman has been teaching locally and internationally for over 15 years, and is a highly sought out teacher throughout communities near and far. Widely known for her inspiring, intelligent, and practical approach to yoga, Julie has an infectious passion for practice and views yoga as a means of personal transformation and growth.
Her classes are deeply layered experiences that invite your attention and awaken the body-mind connection, combining mythic stories and sage teachings of many traditions with flowing, progressive sequencing and clear instruction.
Julie's focus has been on creating well-informed and thoroughly educated new teachers through her Shaktiyoga New York Teacher Training, and helping the experienced teachers into mastery through her Mentoring program. Along with classes and workshops locally in Brooklyn and New York City, Julie is also a teacher of Neelakantha Meditation as taught in Blue Throat Yoga, guiding students into the practice of deep Tantric Meditation.
She has presented at yoga Festivals from Bali to Nantucket, leads annual retreats to Costa Rica, and holds yearly Teacher Training through her RYS-200 school Shaktiyoga New York. Her writing on yoga has been featured online in Yoga International, elephant Journal, and Complete Wellbeing, as well as her own blog.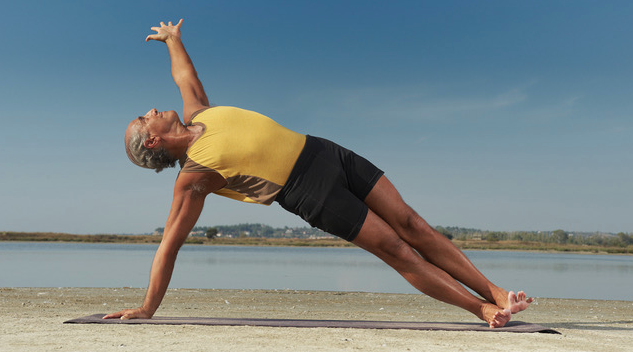 Certified Anusara® yoga teacher, E-RYT 500, YACEP
Peter has a playful spirit and loves to share this path of delight through his teaching of yoga. He has been in the world of yoga for 25 years and has had the great honor and pleasure of travelling worldwide to study with many great yogis in many corners of the world. He is passionate and sincere in offering students a place to journey to, a place filled with stability, freedom and integrity in alignment yet never forgetting the joy filled love of life, the highest teaching life offers! He has a special love for safe alignment teachings, therapeutic yoga and the proper hands on touch aspect of yoga. Peter teaches worldwide and offers private instruction as well as group trainings for the more serious student. Concurrently he has served as a guide and mentor to many along the way seeking his life earned wisdom and support as they go through major life changes.
Peter is excited to come to Tuscany to co-teach this retreat with Tara adding to the many Urban 3-day retreats, assisting week long retreats and module focused trainings in Costa Rica, Mexico, Bogota, Ecuador, Barbados, Italy, Athens, and Ireland.
Website: www.petergoodmanyoga.com
AGRITURISMO LE PIANORE
Monte Amiata, Tuscany, Italy
The estate is an IMC certified organic farmstead where we will enjoy 3 meals daily, with more than 80% of it's energy coming from renewable sources (solar panels and sustainably managed wood) and all the water comes directly from the mountain spring.
The property offers a variety of rooming options from private, double to dorm, mostly with private bathrooms, and beautiful, spacious indoor and outdoor yoga facilities.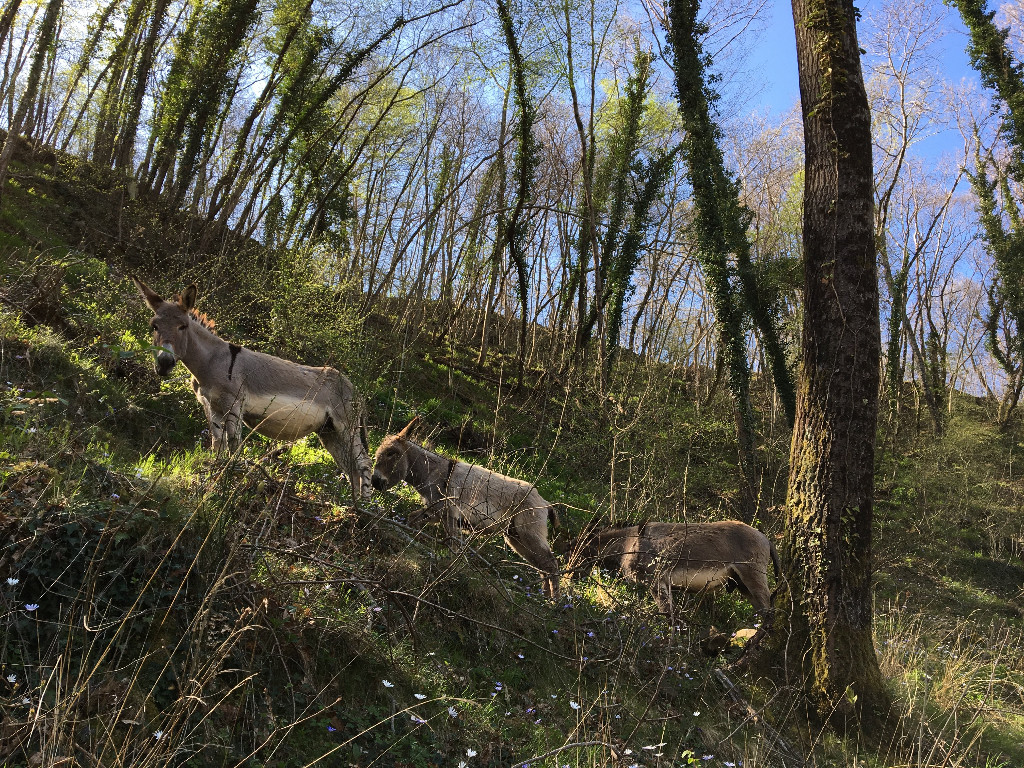 ARRIVAL / DEPARTURE:
We will all meet in Rome for an overnight on Sept 28, and then travel together, the following morning, to the retreat center, where we will spend 7 days practicing yoga, meditating, exploring our inner world, and exploring the beautiful land of the Tuscany.
Then on Oct 6th, we will return to Rome for another overnight and depart the following day to wherever is next for each of us.
Your flight should arrive into Rome ANYTIME on Friday Sept 28 and depart from Rome AMYTIME on Sunday Oct 07th. You should make your own arrangements for transport from the airport to the group hotel in Rome, but we will give you a list of group arrivals, in order to co-ordinate and share travel costs.
Angus and Tania of Chirriposa Retreats will be your retreat hosts for the whole week, and there will be rental vehicles (9 seater mini-vans) and drivers to take us on group excursions throughout the week, giving us the freedom to visit as many medieval villages and towns as our hearts desire.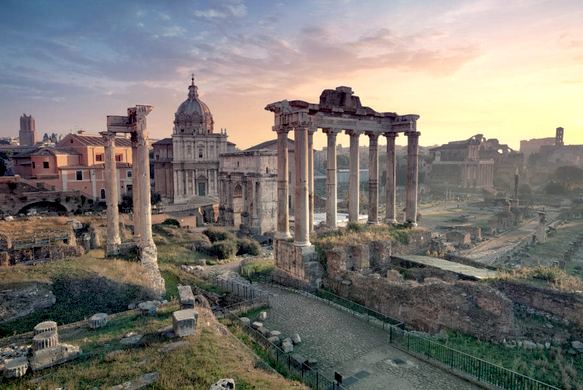 ADDITIONAL ACTIVITIES, SERVICES & EXCURSIONS
Wine tasting & tour, alpaca farm, thermal hot springs, horseback riding, hiking, cooking demonstration!
Excursions and day trips to Montepulciano, Pienza, Bagno Vignoni, Pitigliano, Saturnia, Monte Amiata
Bodywork – reflexology, deep tissue massage, hot rocks, spa treatments
Lots of cute little furry animals (cats, dog, horses, donkeys, pigs, chickens, ducks…) to cuddle!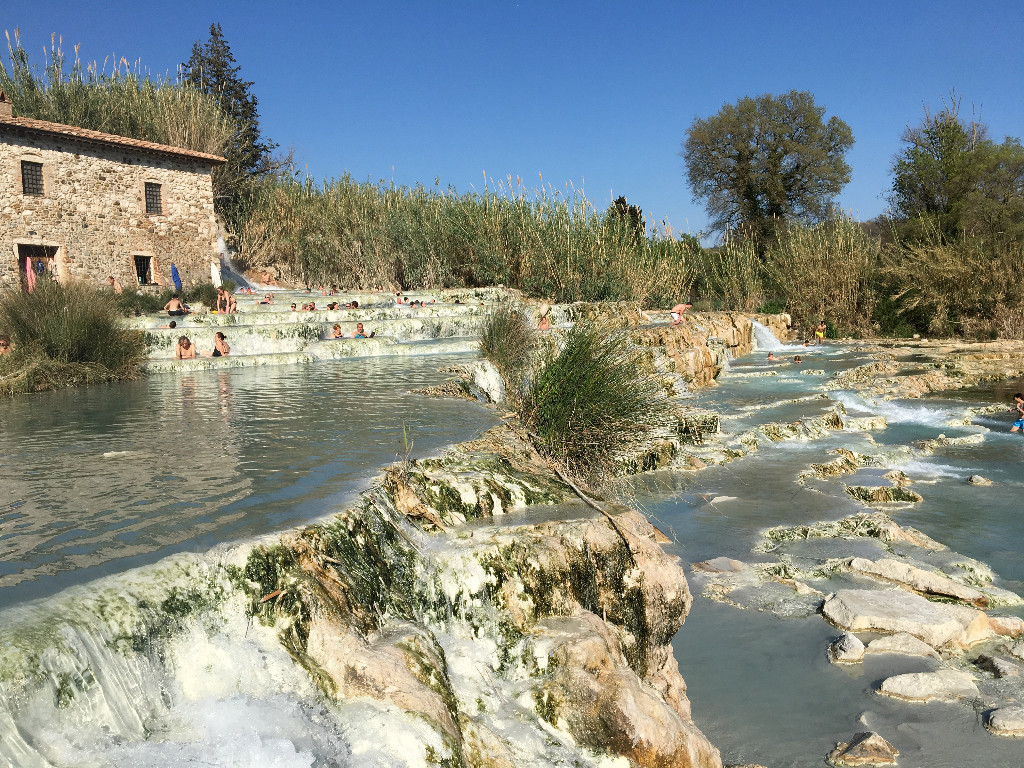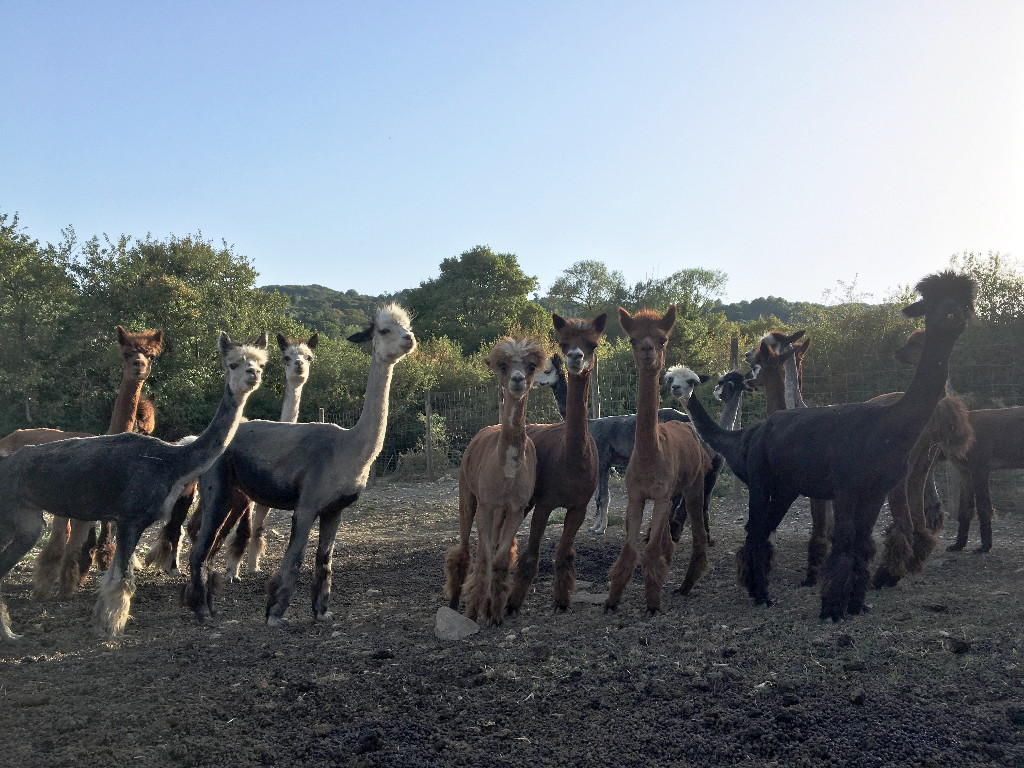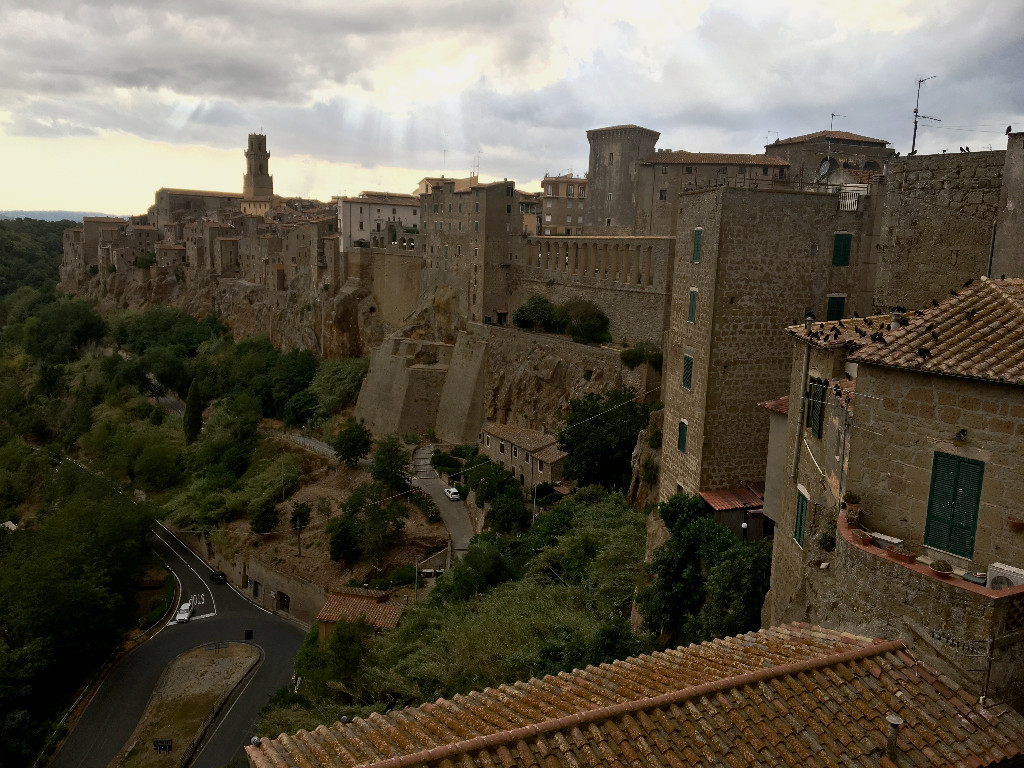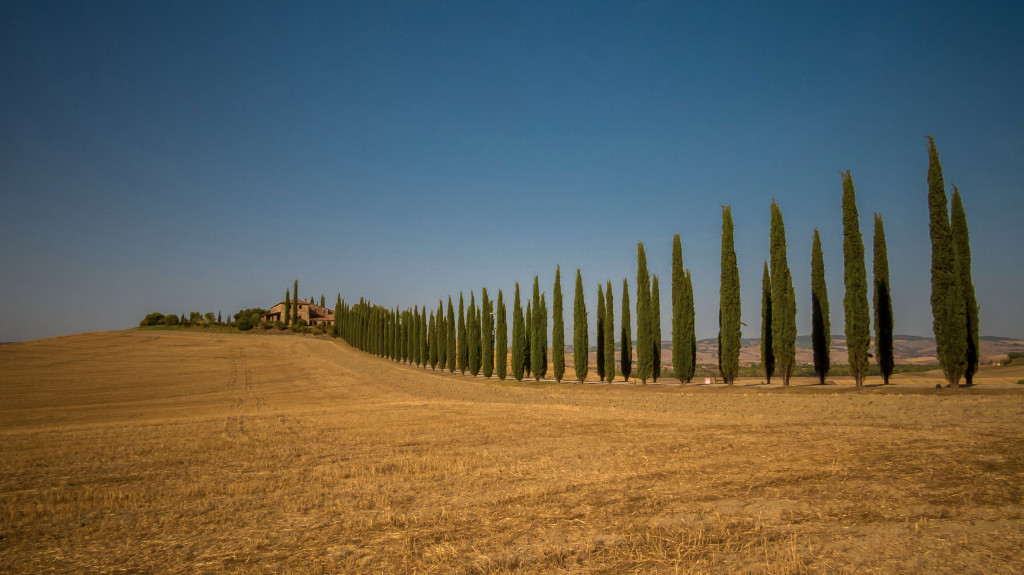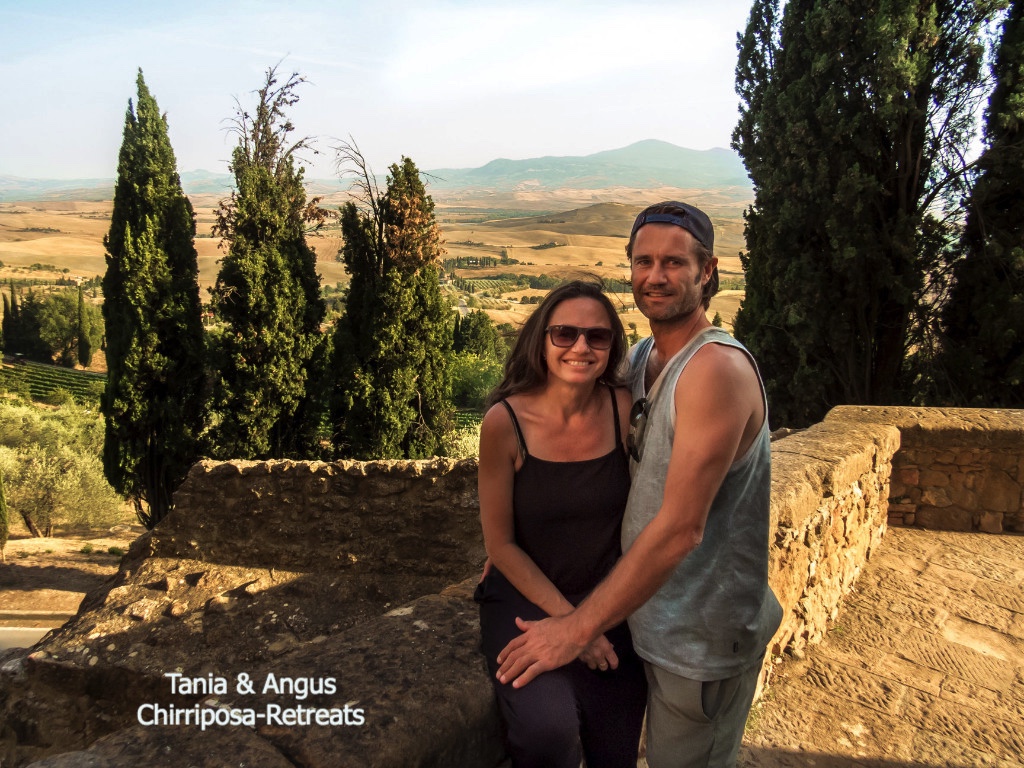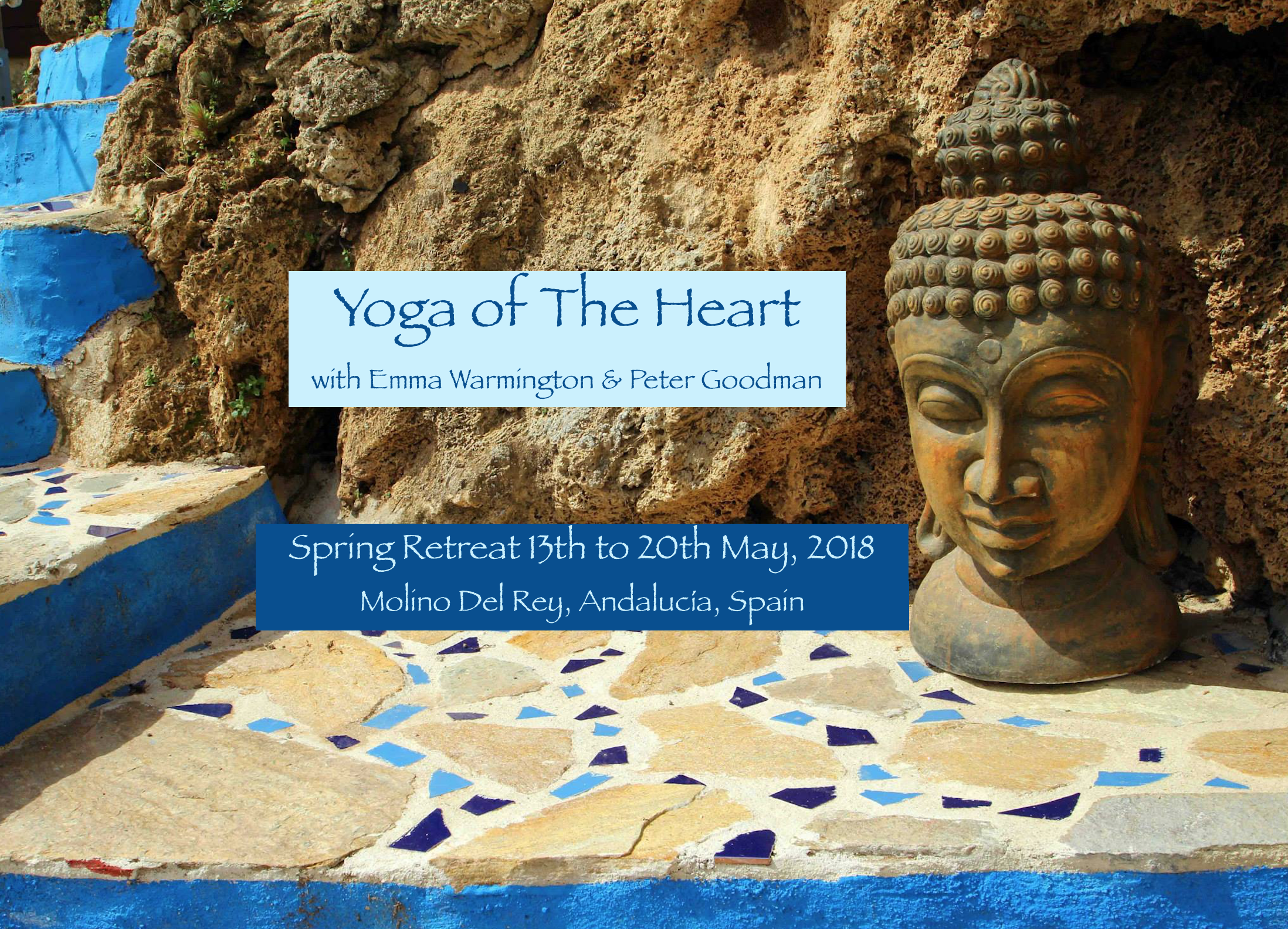 Molino Del Rey, Andalucía, Spain
13th to 20th May 2018
Join long term friends Emma & Peter for this delicious one week yoga retreat at one the world's finest retreat centers, Molino De Rey.
Nestled in the mountains of Andalucía in the remote hamlet of Jorox on the doorstep of Sierra de las Nieves nature reserve, Molino Del Rey has well earned it's reputation as the best retreat center in Spain and one of the best in the world.
A beautiful, bright, fully equipped yoga shala for our 2 daily practices, partially encaved salt water swimming pool for daily dips, gorgeous comfortable accommodation in beautifully appointed rooms, international standard massage and spa treatments and bright open spaces. We have plenty of nooks and crannies with hammocks, couches & lounges for complete surrender to quiet time, connection time, rest and relaxation in the sun or in the shade, gazing at the incredible natural surrounding whist breathing in the scent of the mountain flowers, hill walking, horse riding and nature exploration for when you feel more energised days. There are a collection of incredible caves throughout the property for meditation, chanting together and kirtan singing. We will be served fantastic much acclaimed food and local wine. We have just about everything we could ask for on this rejeuvenating, relaxing and connecting retreat.
Hatha Yoga with Emma will be breath lead, sometimes yang, sometimes yin, sometimes energising, sometimes introspective and restorative, always breath initiating movement, felt sense awareness, asana, pranayama & meditation as one seemless process – the exquisite union of body and breath participating in life as it is perfectly given. If you have not yet practiced with Emma, her teacher Mark Whitwell or another senior Heart of Yoga teacher, we can promise an enhancement to any form of yoga you have previously explored.
Hatha Yoga with Peter will be following the breath as the beginning to all movement. There will be a focus on biomechanical alignment as we transition from one pose to the next. We want to move safely, with good stability and a new found freedom. Finding the "sweet" spot in every pose. We will work on refining our movement creating the ability to filling up our heart with happiness and laughter just because we can. With Peter you will learn: Attitude, Alignment, and, Action.
Absolutely all levels of practitioner are welcome from beginners to seasoned yogis. This retreat is about connection, rejeuvenation, relaxation, nature, great food and fantastic people. All practices with Peter and Emma begin from the heart and come back to the heart. Come as you are, leave enraptured by life again.
Spaces are very limited on this retreat with only 18 participants max. Accommodation is on Half Board basis (bed/breakfast & evening meal) The majority of rooms are shared, but all have en suite (private bath), with a couple of options for single occupancy at a higher rate.
We have 2 levels of pricing on this retreat Early Bird & Full Price. Please see below.
All enquiries can be directed to Peter Goodman: peter@petergoodmanyoga.com or via this website.
We cannot wait for this retreat and expect it to fill quickly so please do get in touch and hopefully we shall see you there!
Visit the retreat center website for detailed exploration www.molinodelrey.com.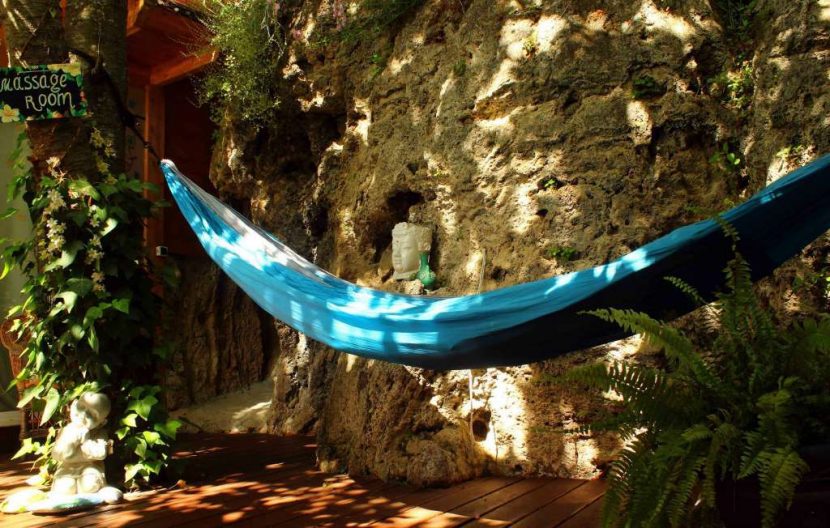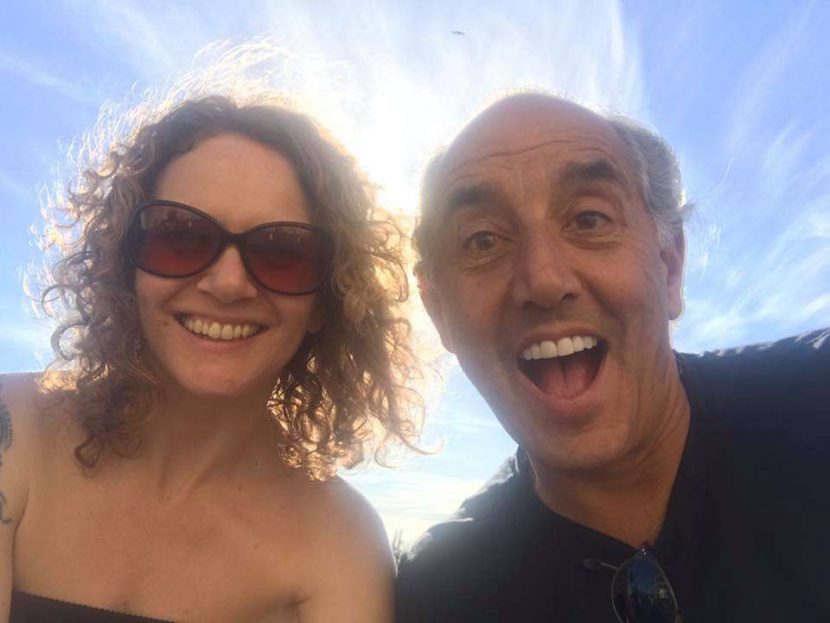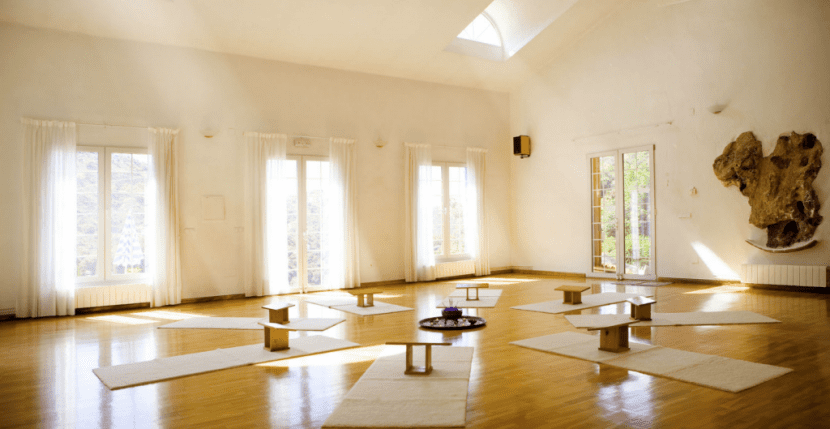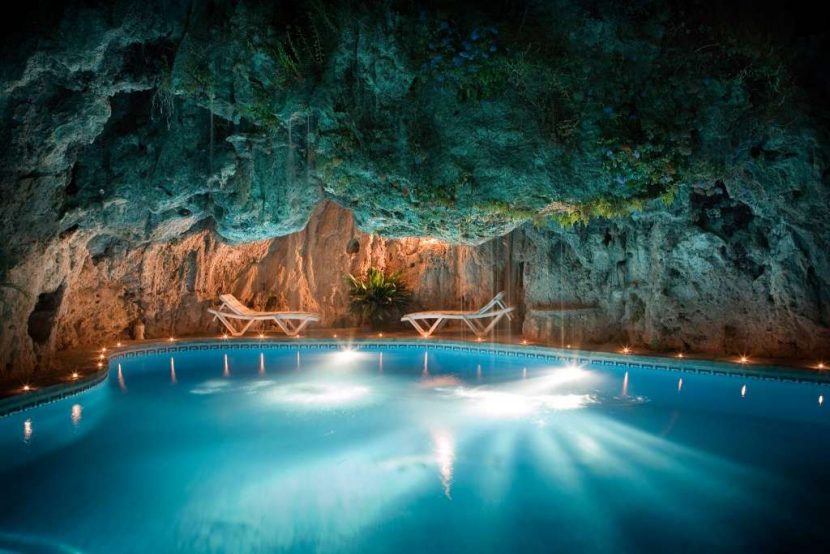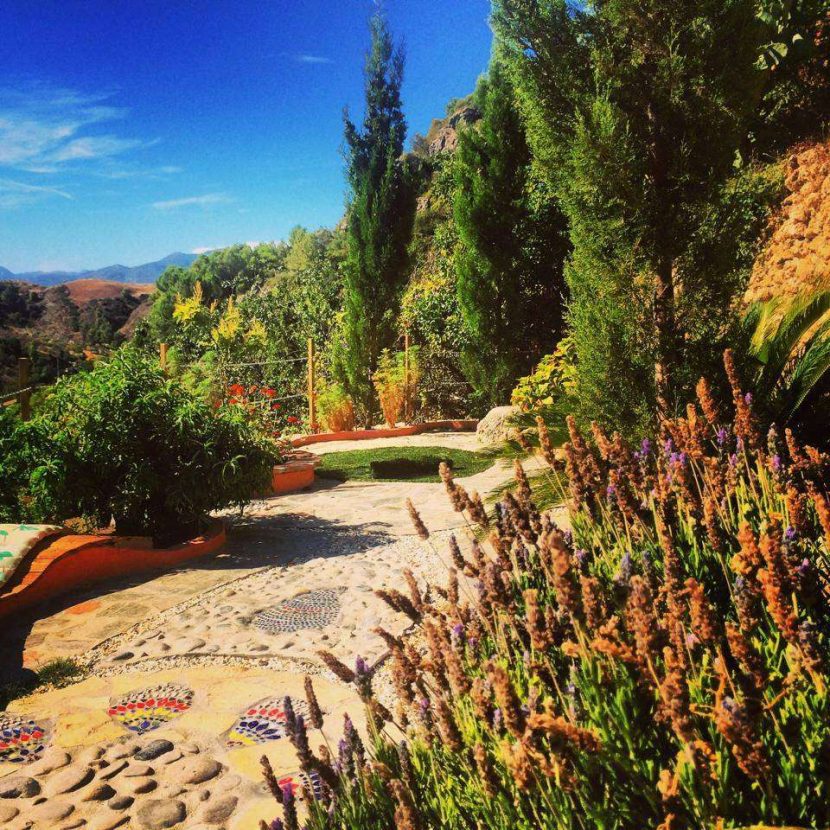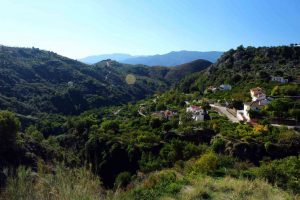 Yoga is your direct intimacy with the nurturing power of Life. It is the practical means adapted to personal needs, age, health and all cultures."

~ Mark Whitwell
Retreat Package
Prices are per person in EUR. If you are traveling alone and would like to share a room, let us know and we will assign you a lovely roommate. All rooms have private bathrooms/en suite, balconies/outside space, warm/cold air conditioning, superbly comfortable beds, ceiling fans, tea making facilities, safes, hair dryers, alarm clocks, and electric blinds.
EARLY BIRD PRICE ENDS MARCH 1, 2018 !!!!!!!!
Early Bird Price: Register with 20% deposit at time of booking. Full payment is due by 1st March 2018.
Twin Share – EUR1350pp
Single Room – EUR1850pp
King Bed Suite (1 person) – EUR2000pp
King Bed Suite (2 persons) – EUR1700pp
Standard Price: Register with 20% deposit at time of booking. Full payment is due by 1st May 2018.
Twin Share – EUR1550pp
Single Room – EUR2050pp
King Bed Suite (1 person) – EUR2200pp
King Bed Suite (2 persons) – EUR1900pp
Included – 7 nights accommodation at Molino Del Rey, 7 breakfasts, 7 dinners, 2 yoga sessions each day, kirtan, meditation & chanting sessions
Not included – flights, airport transfers, travel insurance, medical insurance (strongly suggested) meals other than specified above, spa treatments & other activities (such as optional excursions we will discuss on our first night together), drinks & snacks (please bring cash to avoid a 21% government tax). We will help guide you to car hire companies to get to the hamlet and will help participants co-ordinate travel plans to ride share together. The retreat owners strongly suggest that most who join in rent a car to enable the freedom to explore the area. Molino Del Rey is 55 mins from Malaga airport.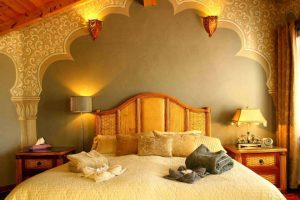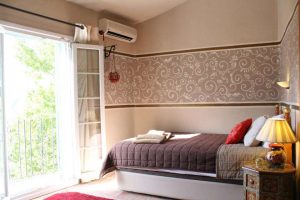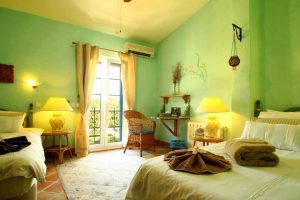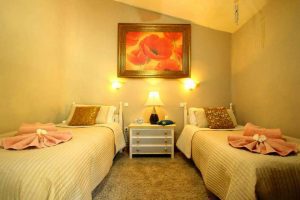 Deposit & Payment Information. Terms & Conditions
A 20% non-refundable deposit is required to secure your place on the retreat with the full balance due for all participants by the following dates –
Early Bird Price – Paid in full by 1st March 2018
Full Price – Paid in full by 1st May 2018
The retreat is fully non refundable for any cancellations received on or after 1st March 2018. You may transfer the balance (minus non refundable deposit) for your place to a friend. We highly recommend you purchase good travel insurance that will cover you for any losses incurred by unexpected illness, cancellation or curtailment.
Getting There
Many airlines and low cost carriers fly to Malaga. We have special rates arranged for car hire (shared expense)and will meet at the airport to ride share the 55 minute journey to Molino Del Rey.