Molino Del Rey, Andalucía, Spain
19th to 26th May 2019
Join long time friends Emma & Peter for this delicious one week yoga retreat at one the world's finest retreat centers, Molino De Rey.
Nestled in the mountains of Andalucía in the remote hamlet of Jorox on the doorstep of Sierra de las Nieves nature reserve, Molino Del Rey has well earned it's reputation as the best retreat center in Spain and one of the best in the world.
A beautiful, bright, fully equipped yoga shala for our 2 daily practices, partially encaved salt water swimming pool for daily dips, gorgeous comfortable accommodation in beautifully appointed rooms, international standard massage and spa treatments and bright open spaces. We have plenty of nooks and crannies with hammocks, couches & lounges for complete surrender to quiet time, connection time, rest and relaxation in the sun or in the shade, gazing at the incredible natural surrounding whist breathing in the scent of the mountain flowers, hill walking, horse riding and nature exploration for when you feel more energised days. There are a collection of incredible caves throughout the property for meditation, chanting together and kirtan singing. We will be served fantastic much acclaimed food and local wine. We have just about everything we could ask for on this rejeuvenating, relaxing and connecting retreat.
Hatha Yoga with Emma will be breath lead, sometimes yang, sometimes yin, sometimes energising, sometimes introspective and restorative, always breath initiating movement, felt sense awareness, asana, pranayama & meditation as one seemless process – the exquisite union of body and breath participating in life as it is perfectly given. If you have not yet practiced with Emma, her teacher Mark Whitwell or another senior Heart of Yoga teacher, we can promise an enhancement to any form of yoga you have previously explored.
Hatha Yoga with Peter will be following the breath as the beginning to all movement. There will be a focus on biomechanical alignment as we transition from one pose to the next. We want to move safely, with good stability and a new found freedom. Finding the "sweet" spot in every pose. We will work on refining our movement creating the ability to filling up our heart with happiness and laughter just because we can. With Peter you will learn: Attitude, Alignment, and, Action.
Absolutely all levels of practitioner are welcome from beginners to seasoned yogis. This retreat is about connection, rejeuvenation, relaxation, nature, great food and fantastic people. All practices with Peter and Emma begin from the heart and come back to the heart. Come as you are, leave enraptured by life again.
Spaces are very limited on this retreat with only 18 participants max. Accommodation is on Half Board basis (bed/breakfast & evening meal) The majority of rooms are shared, but all have en suite (private bath), with a couple of options for single occupancy at a higher rate.
We have 2 levels of pricing on this retreat Early Bird & Standard Price. Please see below. 
All enquiries can be directed to Peter Goodman: peter@petergoodmanyoga.com or via this website.
We cannot wait for this retreat and expect it to fill quickly so please do get in touch and hopefully we shall see you there!
Visit the retreat center website for detailed exploration www.molinodelrey.com.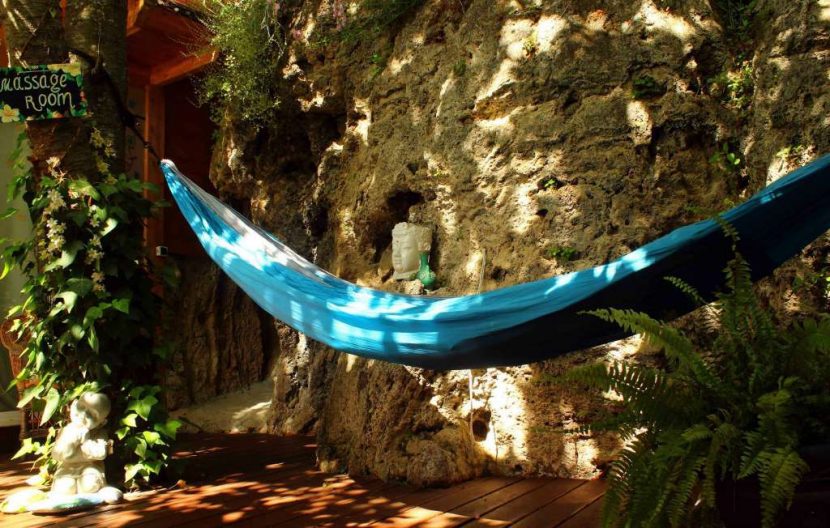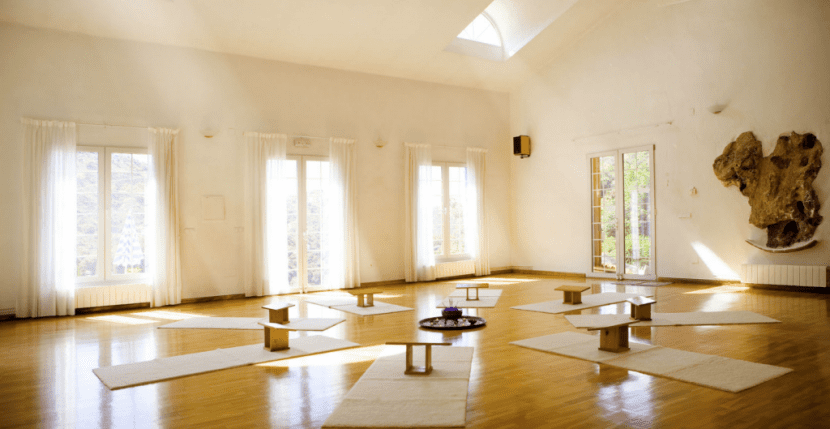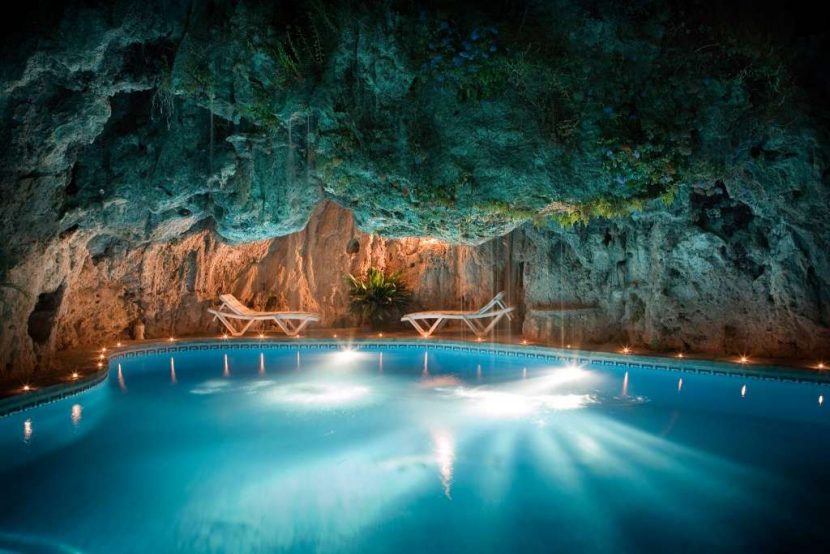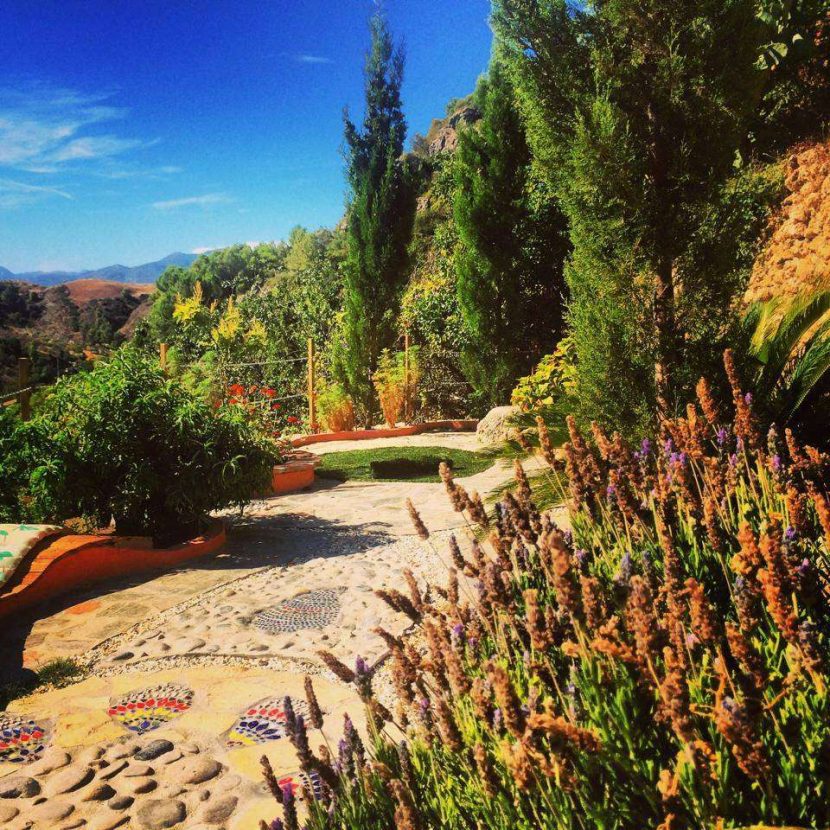 "Peter and Emma,

Thank you both so much for the most wonderful experience of yoga, breath work and yoga of the heart that I enjoyed at your retreat in Spain in May of this year.

I felt that you complimented each other beautifully with the two different practices each day and came away from the week, having gained more knowledge of yoga, a deeper spiritual understanding of myself and more importantly having met and practiced with a wonderful set of individuals.

I felt that Molino Del Rey was a perfect location to hold a retreat such as yours, the environment perfectly complimenting the ethos of the retreat. The facilities together with the quality of the catering were very good. Molino Del Rey had a lovely rhythm of its own which intertwined seamlessly with the retreat.

That leaves me just to say a huge thank you to both of you. A most wonderful week, which I shall hold, close to my heart, always"

~ Therese
"Molino Del Rey is an amazing place, nestled in a little hamlet on the hillside festoon with wild flowers, orange and lemon trees. Peaceful walks, after evening yoga and delicious dinner, amidst this picturesque Yoga retreat were always enjoyed; accompanied by fresh fruit plucked from nearby Apricot and Cherry trees on route. The dwelling itself, which has painstakingly and lovingly evolved over 25 years, is a magical place, with spring water tributaries running in and around the structure. The many colorful mosaics and paintings provide a beautiful backdrop to the numerous nooks and crannies that you can escape to for some solitary down time. Letting go of your normal busy and demanding life style is made easy, especially if complemented with a soothing and relaxing massage.

The morning and evening yoga, lead by Emma and Peter were expertly woven together to suit a mixed ability class, progressively extending everyone beyond their comfort zone. Their different styles of Yoga complimented one another and added a welcome variety to our daily practice.  Classes were both fun and challenging. By the end of the week everyone showed a noticeable and discernable improvement, not only in his or her personal practice but also in his or her state of mind.

I am more than happy to recommend this Yoga retreat to all you Yogis with a sense of adventure, curiosity and willingness to immerse in Yoga, set in this beautiful location of Andalucía. Thank you again Emma and Peter"

~ Kieran
"The yoga retreat in Spain was a revelation to someone new to yoga and suffering from a number of stubborn injuries.  

Peter was outstanding – very experienced, knowledgeable, insightful and meticulous, his teaching left me with a real understanding of technique and postures which continue to uplift me and help my pain management.

His classes were beautifully balanced by those of the exuberant Emma's.  I enjoyed the exhilarating freedom and playfulness of her teachings highlighting breathing, movement, chanting, singing which enabled me to reconnect with the joyful and excellent release of my voice and the inner child.

The venue was very special with its caves and lovely, sun-drenched stepped gardens.  The mouthwateringly delicious vegetarian food was superb and highly recommended."

~ Joyce H
Retreat Package
Prices are per person in EUR. (Conversion to other currency is available)
If you are traveling alone and would like to share a room, let us know and we will assign you a lovely roommate. All rooms have private bathrooms/en suite, balconies/outside space, warm/cold air conditioning, superbly comfortable beds, ceiling fans, tea making facilities, safes, hair dryers, alarm clocks, and electric blinds.
EARLY BIRD PRICE ENDS February 28, 2019 !!!!!!!!
Early Bird Price: Register with 50% deposit at time of booking.
Full payment is due by 28th February 2019.
Twin Share – EUR1400pp
Single Room – EUR1900pp
King Suite is SOLD OUT
Standard Price: Register with 50% deposit at time of booking.
Full payment is due by 1st May 2019.
Twin Share – EUR1600pp
Single Room – EUR2100pp
King Suite is SOLD OUT
Contact Peter at peter@petergoodmanyoga.com to book your space, review your lodging preferences and organize payments in either USD, EUR, or Pound Sterling. 
Included – 7 nights accommodation at Molino Del Rey, 7 breakfasts, 7 dinners, 2 yoga sessions 5 full days, 1 yoga session on a midweek day (the rest of that day will be free time to wonder the area and shop, beach, hike, your choice), kirtan, meditation & chanting sessions.
Not included – flights, airport transfers, travel insurance, medical insurance (strongly suggested) meals other than specified above, spa treatments & other activities (such as optional excursions we will discuss on our first night together), drinks & snacks (please bring cash to avoid a 21% government tax). We will help guide you to car hire companies to get to the hamlet and will help participants co-ordinate travel plans to ride share together. The retreat owners strongly suggest that most who join in rent a car to enable the freedom to explore the area. Molino Del Rey is 55 mins from Malaga airport.
The retreat is fully non refundable for any cancellations received on or after 28th February 2019. You may transfer the balance (minus non refundable deposit) for your place to a friend.
We highly recommend you purchase good travel insurance that will cover you for any losses incurred by unexpected illness, cancellation or curtailment.
GETTING THERE
Many airlines and low cost carriers fly to Malaga.  Molino Del Rey is 55 mins from Malaga airport.
Once you have committed we will send you a detailed Informtion email with lots of specific details